Member of the #1 RE

/

MAX Team in World (2013-2017)
Brian Carion: MN-Houses Team Leader, Realtor  
[Read My Reviews ] — Brian is a professional Realtor®, Mechanical Engineer, and Real Estate Instructor in St. Paul, MN who holds his Masters degree in Mechanical Engineering from The University of Michigan.  In 2017, he was named by Minnesota Monthly Magazine as one of the 2017 Best Real Estate Professionals in Minnesota, and he was also voted as the 2013 Agent of the Year for The Minnesota Real Estate Team…which is the #1 RE/MAX team in the World (2013-2017) for number of homes sold. Where volume of transactions is what we're ranked by, quality and customer service is what we're driven by. Uncompromising ethics and devotion to our clients are what continues to foster our growth and past client referrals.
Brian created www.mn-houses.com in 2008, and with its success, he grew The MN-Houses Group to serve the entire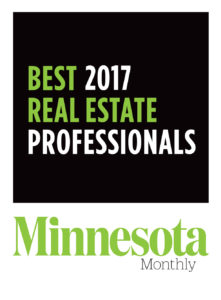 13-county Twin Cities metropolitan area. The website was designed to serve as a local and informative guide for both home buyers and home sellers, and it currently hosts all Minnesota MLS listings along with western Wisconsin listings.
Before transitioning full-time into real estate, Brian worked as a medical device design engineer at two prominent medical device companies in Minneapolis/St. Paul. Brian has an extensive background in home sales spanning Single-Family Homes, Multi-Family Homes, Luxury Homes, Short Sales, Foreclosures, Property Rehabbing, Property Management, Landlording, and Real Estate Instructing in various Community Education Programs. He also owns and manages several single-family rental homes. Brian effectively utilizes his mechanical engineering background, home improvement know-how, and sales experience to help both buyers and sellers make wise and strategic decisions during their real estate transaction process. Please feel free read Brian Carion's reviews or to contact him directly, Brian@mn-houses.com or (651) 324-1316.
———————————–  CREDENTIALS  ———————————–
Leading member of The Minnesota Real Estate Team          (2006-Present)
2017 Best Real Estate Professionals in MN (Minnesota Monthly)
RE/MAX Platinum Award (2013-17)
RE/MAX Hall of Fame Award (career)
2013 Agent of The Year (The Minnesota Real Estate Team)
Masters degree in Mechanical Engineering                     (University of Michigan, '02)
Medical Device Engineer (2001-11)
Real Estate Instructor for St Paul Community Ed (2008-12)
425+ Properties Sold (career)
Amy Distad: MN-Houses Team Manager — Amy Distad serves as the main customer interface and coordinator for the MN-Houses Group.  Since 2011, Amy manages the daily business operations behind the scenes, and works to streamline the buying and selling process for each of our customers. She comes from a rich background of real estate administrative roles, and prides herself in helping make each customer enjoy their transactional experience. Her friendly personality is a welcome for anyone buying or selling a home. Amy has more than 20 years experience in customer service, and she is a valued team member who is truly a delight with which to work. Please feel free to contact Amy directly, Amy@mn-houses.com or (612) 656-9770.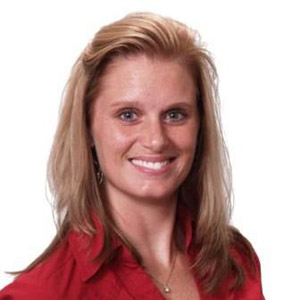 Amber James: Realtor — Amber first became a member of the MN-Houses Group in 2011 where she served in non-licensed capacity helping to refine the framework of the company. She was instrumental in responding to lead inquiries, building rapport, and coordinating sales appointments. Over the years, she has expanded her acumen into a licensed capacity and now serves as both a buying and selling agent. Her excellence in customer service has contributed to the growth and ethical image of the MN-Houses Group. Prior to joining MN-Houses, she spent 10 years at the 3M Company and 8 years at Medtronic serving in various project management roles. She understands that every home buyer and seller has their own unique questions and timelines, so she makes a point to work at her clients' pace. Please feel free to contact Amber directly, Amber@mn-houses.com or (651) 707-5392.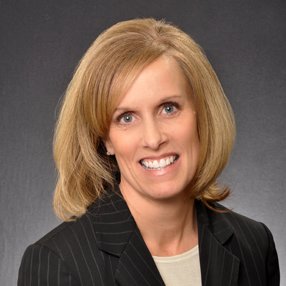 Lisa Przybilla: Realtor — Lisa has been a licensed Realtor since 2002. Real estate has always been part of her life as her father was in construction, and her mother was a real estate agent. Lisa loves the real estate business and feels "at home" serving as a real estate professional. She is dedicated to helping both buyers and sellers, and she is committed to leveraging her refined negotiating skills to benefit her clients. Lisa sees real estate as a personal vocation rather than a job, and she holds a BA from The University of Minnesota and also a Graduate of Realtors Institute (GRI) designation.
Lisa resides in the Rogers area with her husband and children. Please feel free to contact Lisa directly, Lisa@mnrealestateteam.com or (763) 670-7502.
Mary Ericksen: Realtor — Mary Ericksen brings a strong work ethic, personal experience in home building, renovating and investing to the team. She enjoys expanding her knowledge to be a valuable consultant to her clients and help them make informed real estate decisions, whether it is a residential home or investment property. "Home is so much more than materials fastened together," says Mary. "It is an extension of who we are and things we value most. It's where we spend the best parts of our days with our family and friends that matter most." Technology is transforming the experience of both buying and selling real estate, and it has become an intersection of art, business, and consulting all blended together. Mary gives back from her profits to fuel some of her passions locally and abroad, and enjoys hanging out with her family and friends in a home built with love in the St Croix River Valley. MaryE@mnrealestateteam.com, (651) 300-8790.
Donna Kohs: Realtor/Broker Associate —  Donna is a real estate agent and broker who is highly motivated and committed to meeting her clients' needs and dreams. Her first-hand experience in many facets of real estate brings a sense of ease to the process. She was a title escrow closer at her own title company for 35 years. She also had her contractor's license and worked with several builders through the years in all aspects of new construction. She has helped develop land for several residential housing projects. She also owns and manages property in Florida, both commercial and vacation property. Donna knows life should be enjoyed and all big steps require just the right amount of guidance, knowledge, hard work and optimism. Donna will seamlessly navigate you through the process of selling your current home or finding your dream home. Her clients' 100% satisfaction is her ultimate goal. Donna currently lives in the Forest Lake area with her husband and also has 3 adorable grandsons and 1st granddaughter expected soon.  Please feel free to contact Dona directly,  Donna@fl-mnhomes.com, (651) 336-2327.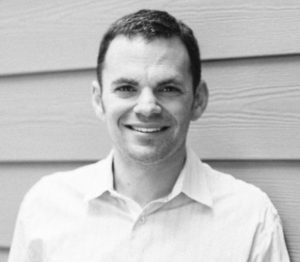 Dan Frank: Realtor — Dan Frank is an experienced Real Estate Professional licensed with RE/MAX Advantage Plus.  He's been awarded the 2016 Agent of the Year for RE/MAX Advantage Plus, and he also earned RE/MAX Platinum Club distinction for 2016.  Dan also has thousands of hours as an Airline Pilot flying jets around the country where he maintained a high level of safety and customer service for the passengers under his control.
Dan understands that real estate is about people first, and properties second.  He takes an educational and patient approach to helping you achieve your real-estate goals on your timeline.  One step at a time.  He maintains a very high level of client satisfaction throughout the home buying and selling process with his high-touch customer service and low-pressure demeanor.
When not selling real-estate, you can find Dan off-leash training his dogs or spending time with his family. E-mail, text or call anytime during the day DanF@mn-houses.com or (612) 730-9118.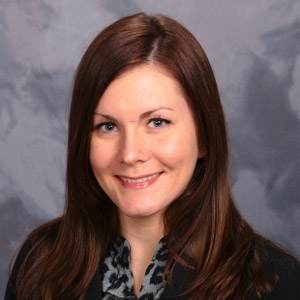 Jenny Koenig: Title and Escrow Officer, North American Title Company — Entering the title industry as a closing assistant in 2006, Jenny quickly became well-versed in all aspects of the title business through the market downturn that followed. Those trying years in the business became the basis of her well-rounded knowledge. As a result of her dedication and perseverance in those years, she brings a positive attitude and high level of service to her clients. She takes nothing for granted. Jenny's newest challenge is being the Branch Manager of North American Title's Oakdale location; a job that she has embraced as the next evolution in her career in the title business. Jenny grew up in the Cottage Grove/Woodbury area where she still resides. In her free time, she loves spending time in the outdoors up at the cabin. Please feel free to contact Jenny directly with any Title or closing cost related questions: jkoenig@nat.com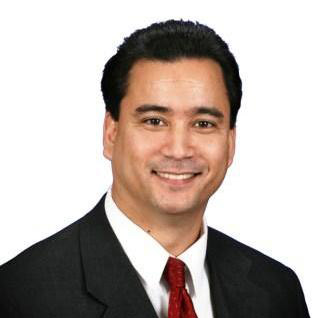 Bob Haft: Home Loan Consultant, Marketplace Home Mortgage — Adding to the balance of the MN-Houses team, Bob carries 16 years of professional experience in the mortgage industry. He is a detail-oriented person with a passion for customer service, and he is motivated by the opportunity to achieve excellence for his customers. Bob is more than just a loan consultant. He is one of the few loan officers around that will travel to meet with prospective clients, build rapport and trust, and then coach them in preparation leading up to their home purchase or refinance. There are so many loan underwriting restrictions in today's market, and Bob time and again helps his customers smoothly navigate this traverse terrain.
At MN-Houses, we bring forth "world class talent". No lie here…very few know this fact about Bob (because he is very humble), but Bullshooter magazine rated Bob as the #1 soft-tip dart player in the world in 2000 & 2001!! Despite having traveled the world over competing in various tournaments, Bob chose to settle down back here in Minnesota to raise a beautiful family to which he is very dedicated. Please feel free to contact Bob Haft directly, Bhaft@marketplacehome.com or (612) 803-2100.
Jason Roaldson: Home Loan Consultant, Cross Country Mortgage — Jason is a true student of the finance industry, continually learning how our markets work to move rates up and down. He has spent the past decade learning how to analyze securities and bond reports to ensure his clients are always well-informed of potential market shifts. He effectively disseminates the financial information he gathers for his clients in an effort to educate them and create awareness of what is going on around us.
Jason's goal is to be fair and accurate with his clients during every step in the loan origination process. He believes that trust is the most important ingredient in a professional relationship, which is why he focuses on complete transparency with his clients so they understand the origin of each number in their transaction. When trust is high and stress is low, purchases close on time.
As a seasoned mortgage banker, with over a decade of industry experience, Jason continually looks forward to the opportunity to earn your business. Whether you need a fast approval or you are seeking advice on how to properly structure your financing, please feel free to contact Jason directly, JasonR@myccmortgage.com or (612)-310-3113.
Tony D'Agostino: Realtor — Tony grew up in St. Anthony, MN and currently resides in Blaine with his wife Amy and their sons Jack & Tyler. Tony carries 15 years of real estate experience and has had the privilege of helping hundreds of buyers and sellers turn their dreams into reality. Tony is an expert in residential real estate spanning everything from townhomes & condos to luxury homes & investor transactions. Communication, Commitment and Knowledge have been the keys to success for Tony. He feels buying or selling a home is likely the biggest investment a person will make, and he is going to be there every step of the way to ensure a smooth transaction. In his free time, Tony enjoys spending time with his family and friends, playing golf, fishing, and cheering on the Minnesota sports teams. Tony secretly wants everyone to know that he recently hit a "hole in one" while out enjoying a team golfing event! Please feel free to contact Tony D'Agostino directly, Tony@mnrealestateteam.com or (612) 636-0854.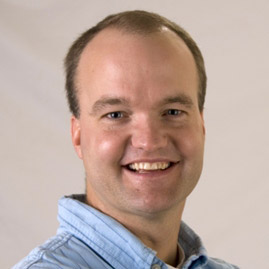 Brian Trebelhorn: Realtor — Brian grew up in Northfield, MN and has been there all his life. Growing up on the family farm, while having a dad as a Northwest Airlines pilot, allowed the family to travel together and spend quality time with each other. Brian has taken that same philosophy and applied it to his current family as well. His family, including his two kids Maxine, 21, and Nicholas, 18, resided in Northfield. After graduating with a B.S. in Mass Communications and Marketing from St. Cloud State University in 1993, he worked as an International Sales Manager for several years, traveling the globe and visiting many exciting places. When he started in real estate, he discovered his true passion and has been helping people buy and sell homes ever since. Brian's areas of expertise include the southern Twin Cities belt, with extensive experience in land, rural properties, short sale properties, reloaction and more. Because it was his minor in college, he also speaks fluent Spanish and enjoys working with the Latin American community as well. Licensed in Minnesota, Wisconsin and South Dakota, there are plenty of options when choosing to work with Brian. His motto is: If it can be bought or sold, Brian can help…no games, no hassles, just hard work, honesty and integrity. Give Brian a call today, (507) 254-7958, BrianT@mnrealestateteam.com.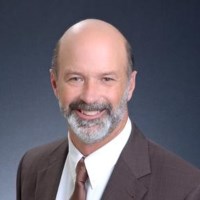 Bernie Borschke: Realtor — Bernie taught and coached high school in the Twin Cities for 12 years. In 1991, he made his first real estate investment purchase. Today Bernie owns seven investment properties, and he can offer his clients expertise in identifying, analyzing and selecting income properties to help build an equitable portfolio. He is also knowledgeable in the rehabbing, flipping and renting properties. He has a special passion for listening to his clients and implementing their vision. Bernie also lists homes for sale, and he has assisted many clients avoid foreclosure by successfully completing short sale transactions. After living in Golden Valley for 15 years with his wife Lori, Bernie moved to St. Michael. Lori runs a treatment facility for clients who are dual diagnosed with chemical dependency issues and mental illness where Bernie volunteers. BernieB@mnrealestateteam.com or (763) 234-7220.

Heather Rectenwal: Realtor & Home Staging Expert — MN-Houses is very proud to have Heather as part of our team! She is a dedicated Realtor and the Owner/CEO of ReVampit Home Staging, Inc which caters to home selling preparation. Her home staging work with ReVampit has been featured in several marketing magazines, such as Executive Properties and Builders Inquiry, and she has been featured on The MN Real Estate Radio Show (KTLK FM100.3) monthly for the past four years advising listeners on the best ways to prepare their home for selling. She has done numerous presentations for both real estate agents and the general public on importance and equity preservation home staging brings forth. Furthermore, she works with home sellers, relocation companies and investors. Heather has several past clients that she now helps with general interior design of their new home.
Through personal experience and familiarity with the real estate industry, Heather has noticed a need for assisting elderly parents transition to more retirement-friendly living accommodations; thus her passion to begin a related company…New Beginnings, Simple Solutions. Heather has moved both of her parents from their home of over 20 years. Having coped with her own mother's passing, she knows firsthand the sadness and stress involved with parental transitions. Her father and step-mother moved from a larger, multi-level home into a one-level townhome which brought on new challenges altogether. Please feel free to contact Heather Rectenwal directly, Heather@mnrealestateteam.com or (612) 387-8966.
Paul & Danelle Docauer: Realtors — Paul and Danelle (Dani) started their Real Estate careers back in 2000. Since then, they have worked all types of real estate transactions from helping buyers, sellers, investors and property rehabbers. They pride themselves on listening to client needs and following-up promptly with answers to their clients' questions. Like they say, "Do what you say you're going to do, when you say you're going to do it." Put their pride and experience to work for you. With the support of "The Minnesota Real Estate Team" and Paul & Dani working hard for you, you will accomplish your real estate goals whatever they may be. When Paul and Dani are not working, they enjoy spending time with their 3 kids (Jorden 16, Dylan 15, and Alex 13). They all enjoy things like camping, traveling, watching and playing sports. Feel free to reach out to them at any time to get moving. Paul can be reached at (763) 439-8314 or Paul@mnrealestateteam.com, and Dani can be reached at (763) 242-0933 or Danelle@mnrealestateteam.com.